Property Plus Real Estate places the highest level of importance on our clients' investment properties. We select the best possible renters to ensure all properties are maintained to a high standard. Our focus is ensuring the best possible return for our clients, which includes re-evaluating the property's market value at specific times of the tenancy process. Our team undertake regular training to keep up to date with the ever-changing State Government Residential Tenancy Acts, marketing trends, client relationship management systems and risk prevention. We have been voted as the number one agency for two years running in Bendigo by the independent review platform 'RateMyAgent'. You can see our independent reviews by clicking here.
If you would like an appraisal or further information, please click here.

Our Services
There are two stages of management - the initial leasing of the property and then ongoing management. Our active services during management are to provide up to date market appraisals, routine inspections, maintenance, lease renewals, arrears management, and smoke alarm, electrical and gas appliance safety compliance checks.
If you are currently an investor and are considering changing property managers, we have further information on making the switch here.
Accounting & Arrears Management
We have a dedicated trust account person and have a very strong focus on maximising cash flow for our rental providers. Our arrears management is the best in the industry and we consistently have arrears at less than 1%. Rent receipting is performed daily and we have strict financial process controls in place. We commence the rent arrears follow-up process from day one of arrears so you can be confident that the financial management of your property is being monitored effectively to maximise your monthly income.
Financial Management
Property Plus disburse rental funds to our rental providers twice per month; mid-month and end of month. We understand that many investors lead busy lifestyles and they wish for their property manager to be responsible for all aspects of their investment property. As such, we can arrange the payment of bills from funds collected before the due date. Included in this service is the payment of local authority rates and charges, insurance premiums and any other costs as they fall due. We'll take care of the entire process and make your investment the easiest asset you own.
Expenses that Property Plus can pay on your behalf include:
Water rates

City council rates

Owners Corporation fees

Property insurance invoices

Repairs and maintenance invoices
Client Portal
Part of our service offering for rental providers is an online client portfolio portal.
Client Portal benefits:
24/7 access and transparency

Real time reporting on financials

Access to historical statements

Downloadable PDF versions of supplier invoices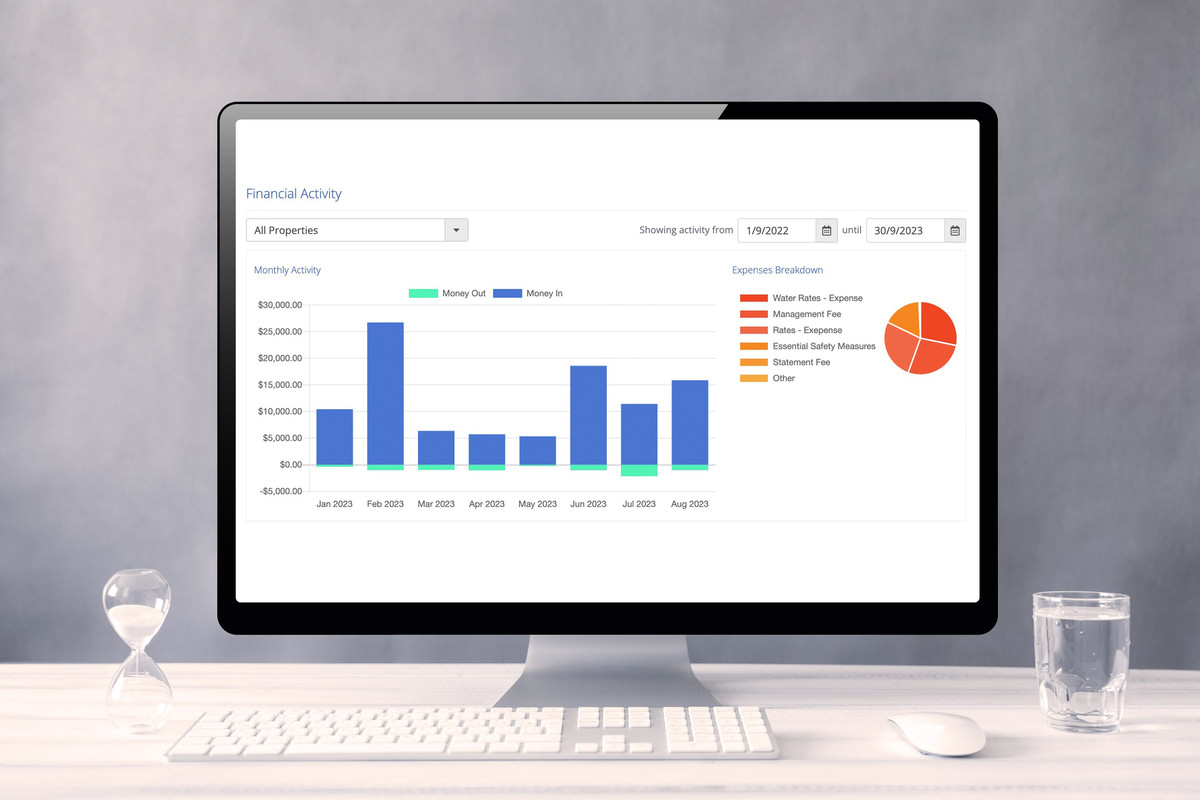 Renting
Our belief in finding a great renter is presenting the property to a target market and attracting a high volume of applicants so rental providers can select the most suitable candidate with the shortest amount of downtime possible. A fully automated system matches and drives our rental properties in front of potential renters who are stored on a database built over many years and exceeds over 2000 people. Property Plus conduct private inspections and/or open homes at times that are convenient for all types of people. Once a renter is selected, we draw up rental agreements, collect a bond and record an extensive coloured photographic condition report.
Marketing
Property Plus showcase properties to potential renters in a number of ways. We maximise exposure on all the top websites and social media across all devices which drives renters to your door.
Using internet sites realestate.com.au, domain.com.au, view.com.au and propertyplusre.com.au, we showcase a 3D tour of the property in conjunction with photos and floor plans.
Maintenance
All maintenance requests from renters are handled in writing so there is a log of evidence if required at a later date. We action all requests within 24 hours. Repairs are not undertaken without first obtaining your approval. A tradesperson will be contacted in a timely manner for non-urgent repair requests. Tradespeople must be registered, qualified and insured to complete the maintenance being performed on your property.
VCAT
Our advice to our clients is that if there is an issue with a renter during a tenancy or when the agreement is ending, that all parties try to reach a mutual agreement in a timely manner. Property Plus would facilitate working through any agreement. However, if an agreement cannot be made we will advise on what options could be taken at a VCAT hearing and the likelihood of what that hearing could be. Our senior team members are experienced in the VCAT process and represent our clients as part of our service offering.
If you would like to discuss if we are the right fit for your investment and would like us to contact you, click here.